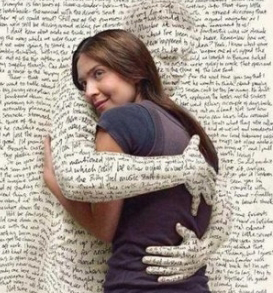 As a small biz marketing coach, I sure do write and think about love a lot, don't I? Well, that's just me. Now what about you? Are you looking at your biggest and in most cases first point of contact between your potential clients and yourself, ie. your website with love in mind? If not, you might be losing them literally at 'hello'. If it's time to brush up the messaging on your website, simply think about it as a love letter and the rest is easy. Here are some ways to do that:
1.  Address One Lover
If your website is addressing more than one person, ie. "I love to help architects and home owners decorate their space', then you're confusing your audience. Just pick one person to love and talk to them. The more specific you get, the more I as a client will think you're into me.
2. Tell Them Why You Love Them
There's a specific reason why you care about who you help. Maybe it's because you've lived their pain. Maybe it's because you've trained in their solution for decades. Whatever it is, tell them your big WHY and let them understand where you're coming from.
3. Be Honest
In love and in business, authenticity wins you the prize every time. It's attractive, it's loveable. When you're honest about who you are and what you want, it scores points. I've put my values on display for all to see on my website. How are you reflecting YOUR honesty in yours?
4. Make Them Feel Good
Your website is a love letter when anyone who is your target client (your one love) visits it, they feel good about their problem. Your website is bursting with solutions and advice about their pain. There are examples of others who were in similar pain as them and that you helped.
I met my husband Andy on an online dating site but our courtship was all about old-fashioned love letters (emails) which we still write to each other to this day. The power of love letters are still very relevant. Why not use this power to connect deeper to your future clients? You will LOVE the results.
Need more chicken soup for your biz? Follow me on Twitter, friend me on Facebook or connect with me on LinkedIn –and let's talk!
Related articles