Kate's initial elevator pitch had a lot of elements of what we needed but like everyone else, I couldn't resist niching
her down and getting her to talk more about a specific pain. Certainly, Kate could help any number of people who counted on their appearance for a living but how would she network with them consistently? How would she name their exact pain in all her messaging? The reason why I insist on niching clients down to a group that self-gathers regularly is because research shows us that it takes 7-12 points of touch with a prospect before they buy. If Kate were to try to market to all 3 groups that she referred to when she first sat down, how long would it take and how much would it cost before touching them all that many times equally? That's why my motto is 'you have to shrink your focus to grow your sales'.
Works every time! If you thought what Kate went through was a great experience, email me a chala@repositioner.com to be my next guest. I welcome all your comments and also don't forget to subscribe and rate our Podcast!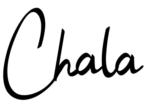 Podcast: Play in new window | Download
Subscribe: Apple Podcasts | Google Podcasts | Spotify | Stitcher | RSS